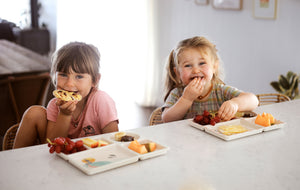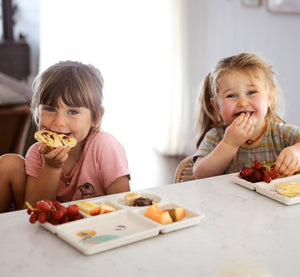 Our Ethos
Love Mae was born out of a heartfelt desire to create sustainable, stylish, and fun children's tableware & décor.
Love Mae brings joy to the table, giving you the chance to create life-long memories & nostalgia to mealtimes for little ones and you.
We want to spark imagination, independence and healthy connections at every mealtime. It's a legacy that will last more than a lifetime.
ETHICS X INNOVATION
Love Mae strives to nurture our community with healthy, eco-conscious and mindful products that are designed to bring joy to mealtimes. We do this with innovation that takes into consideration both the environment and design tastes of a modern world.
Design is considered at every layer, from the latest low impact materials and practices, to our packaging and of course where these products ultimately end up.
We are continually improving upon the technology we use in this fast paced world of manufacturing, and always consider the responsibility that comes with this. We are dedicated to change and constant improvement, with our tiny foodies in mind and the planet they will inherit.
THE LOVE MAE STORY … FROM START TO HEART
Based in the beachside haven of Byron Bay in Australia, Love Mae began as a whimsical Etsy side-hustle, selling bespoke vintage removable wall decals packaged and sent from a lounge corner. A decade later and those humble beginnings are still evident in our products that are both nostalgic and fun, brining joy to mealtimes all over the world.
Love Mae has grown into a globe-trotting brand, with seasonal collections of sustainable, ethically produced children's décor, tableware & lifestyle products now sold worldwide. Love Mae products can be found in all corners of the world in all sorts of stores including some of the best of the best of homewares and children's stores.
We are committed to learning, innovating and inspiring, the adventurous spirit of all ages. The Love Mae team are passionate about making mealtime and playtime fun & colourful for little ones, while supporting the planet alongside those seeking healthy, eco-parenting options.